SOLUTIONS PROVIDER
FOR INTERIOR LAYOUT AND WORKS
MLG&Co facilitates your search and creates a link with a leading network of independant companies,
specialized in interior layout works for living, working and retail spaces.
SCROLL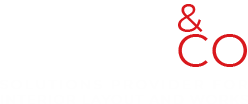 Organised in mult-site networks – offices, shops, restaurants, agencies and concessions of all industries.
Project managers and Prescribers of these project owners.
IN SEARCH OF PARTNERS FOR YOUR FIT-OUT WORKS?
Because of real estate management in continuous evolution, you look for new Companies working all trades covered, able to generate cost and time reductions, all while guaranteeing quality works.
SOLUTIONS FACILITATOR FOR INTERIOR LAYOUT AND WORKS
You are looking for new resources in renovation and refurbishment (…)
RELIABILITY AND PERFORMANCE
MLG&CO value know-how of companies selected based on requirements specification.
A MODUS OPERANDI KNOWN FOR ITS EFFICIENCY
MLG&CO establishes an energetic approach of constructive prospection, very well received by its partners (…)
NATIONWIDE DEVELOPMENT
We pursue our development accross France, thanks to trustworthy relationships and partnerships (…)
OUR SOLUTIONS
Finishing works and all trades covered for renovation, transformation and fit-out of living areas.
Based on surveys, execution blueprints, these fit-out works combine drywall, paint, electricity, floor covering (tiling, parquet, soft flooring), joinery,
Essentially renovation works such as drywall, paint, tiling or soft flooring, joinery.
These light works consist in modify lighting, paint, floor or furnitures, during short interventions.
We accompany networks in their renovation program and are able to realise multiple projects silmutaneously, over a given timing, across France.
French manufacturing of custom-made and small series furniture.
TIME SAVING
in your research for contractor companies known for their expertise and know-how
ADEQUATE AND RELIABLE ANSWER
to works cycles which require specific modus operanti, in continuous evolution.
SERENITY AND TRANQUILITY
in works management and follow-up.
CONSTRAINTS RESPECT
in organisation, budget and timeframes.
Both considerate and source of proposals, MLG&CO identify your needs and objectives connect you with specialists offering technical solutions answering in the better way possible to your expectations and constraints.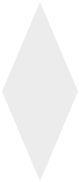 2012
Nationwide coverage by addition of new partners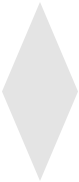 2015
Successful diversification in banking, offices and tertiary sectors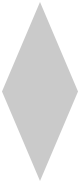 2017
Key milestone of 50 M € developed


We provide our services throughout France
One of MLG&CO partners provides serenity and tranquility to BOUYGUES TELECOM since 2015 regarding follow-up of store openings and renovations, all trades covered, in Provence-Alpes-Côte d'Azur and Rhône-Alpes regions.
Partner teams of MLG&CO developed for several years a tailored support for SEPHORA to provide better anticipation and an answer which fit to the brand requirements.
Following MLG&CO recommendation, AIR FRANCE was able to expand its suppliers panel and rely on new skills for the realization and execution of layout works.
VIEW MORE NEWS
We selected a few of our parnters projects
6esens_immobilier
Mary May
2018-06-28T15:23:12+02:00